---
High School Football Players in the United States
Colleges & Universities Playing Football at All Levels
Graduation Success Rate of Football Bowl Subdivision Football Student-Athletes Compared to a 59% Graduation Success Rate of General Student Body
---
Football Matters
16 hours ago
"This is why we are all here, to start and to play. I always knew if I worked hard I would get my opportunity." - @KStateFB kicker @KickItLynch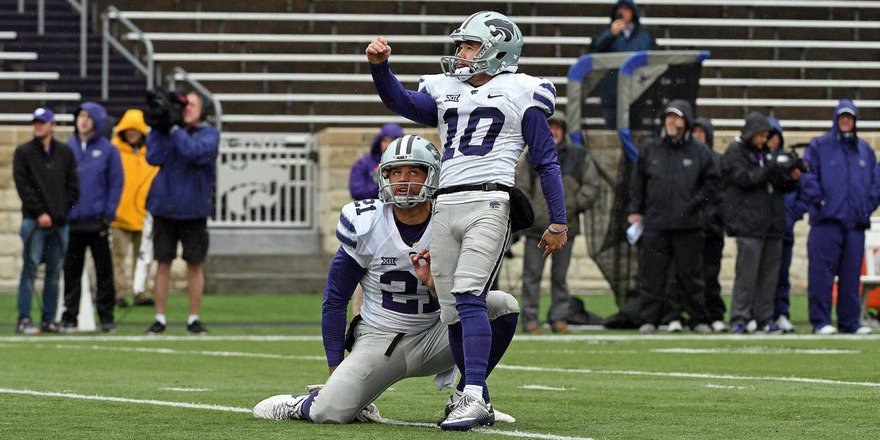 Football Matters
1 day ago
"This shows anyone can do anything they want. I think more girls should play it, just to break all the stereotypes."
As a 5-foot-1 eighth grader, Julie Michael plays wide receiver, linebacker, kicker... and the flute.
Football Matters
2 days ago
Celebrate the passion that only happens every fall. Join the game.
Football Matters
2 days ago
"He makes me forget every day that he can't see."
High school tailback Adonis Watt never shies away from adversity, which makes him a perfect fit on the football field.
Football Matters
2 days ago
Week 4 of the #CollegeFootball season is here! How's your team doing?
🖥️💻📱 Check out the NFF's FBS & FCS TV Schedule for this weekend:
Football Matters
3 days ago
A four-star recruit in high school. A three-year starter for Mizzou Football. A touted NFL Draft prospect.
Drew Lock has starred at every level of the game. But it's the resiliency he's learned through football that's helped him thrive in the face...
Football Matters
4 days ago
"It's a lovely experience to have 100-something brothers. Regardless of how they look, it's family."
For Texas Football linebacker Breckyn Hager, football is family.